Skip Header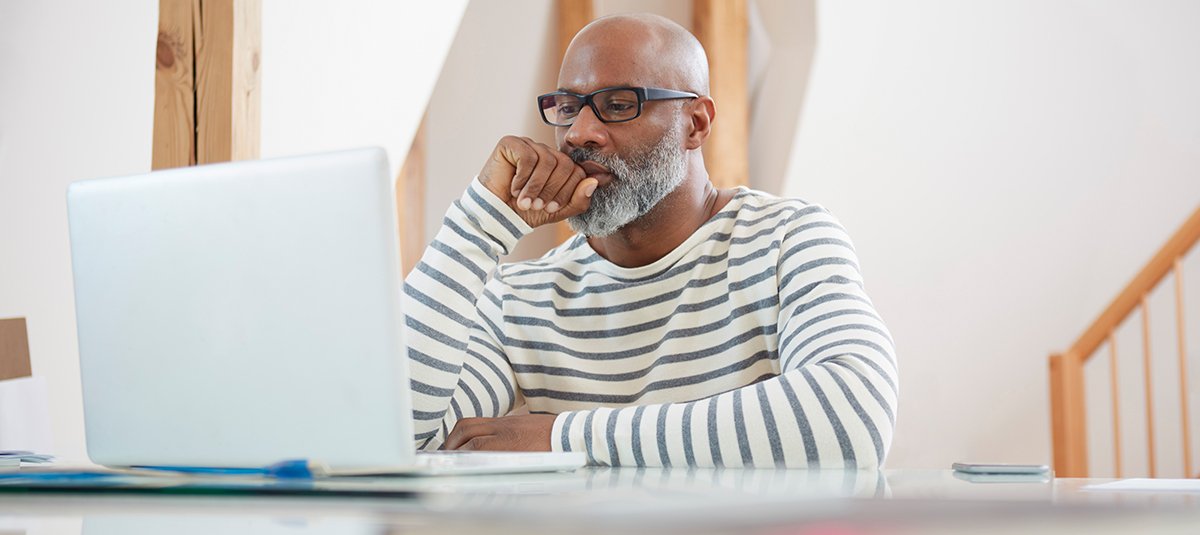 Retirement on the horizon - Work out how much will you need?
Retirement is a stage in all our lives. Although people are starting to work for longer, the good news is that the current workforce is likely to be in retirement longer than any previous generation, due to increasing lifespans and improving healthcare. That's more time to enjoy family, hobbies, travel or a more relaxed pace of life. But it's also more time to pay bills and incur living costs and other expenses.
The sooner you plan, the more likely you are to have the right amount of money to cover the lifestyle that you want to enjoy. You may have been planning for years already. But don't worry if you haven't or if you're just not sure how to work it out. It can be difficult to calculate how much you'll need (especially if retirement is still some way off and you're not sure what the world will look like then).
How much money you need to retire is a complex question. It partly depends on the way that you want to live when you retire. There are broadly three categories of living standards for retirement*, in an estimation set out by the Pensions and Lifetime Savings Association (PLSA). Of course, the reality varies hugely as all people are unique, but the broad categories are:
Minimum: a lifestyle with essential needs covered.
Moderate: financial security and a little extra.
Comfortable: all finances easily covered and extra left over for luxuries.
To decide which of these lifestyles you're aiming for, ask yourself some questions in the following categories. You may have other categories to consider and some of it will be initial guesswork that will turn into firmer plans over time.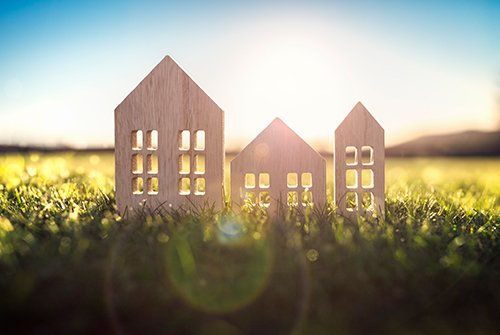 Housing
Where would you live? Would you have to pay rent or a mortgage (and for how long)? What kind of maintenance costs would this home need?
Dependants
Will you be supporting anyone else besides yourself? Perhaps grown-up children, potential grandchildren, elderly parents or a partner with a lower income. Will you have any pets?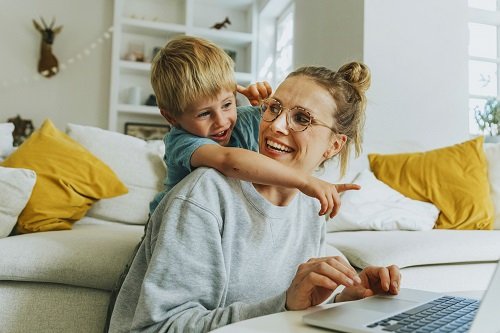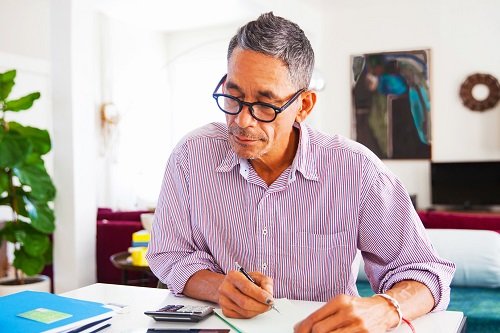 Living expenses
Day-to-day expenses could include electricity and gas, water bills, medical/dental expenses, groceries, council tax, phone, internet and television packages and insurance.
Transport
Will you own a car? Consider maintenance, tax, replacement vehicles, fuel and insurance. Alternatively, will you travel regularly by public transport?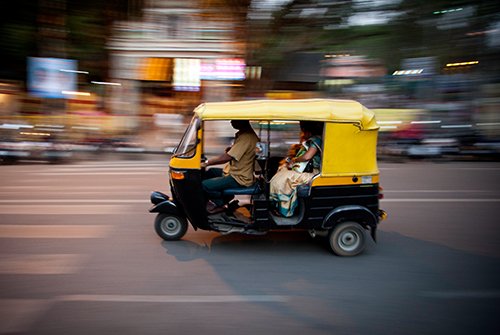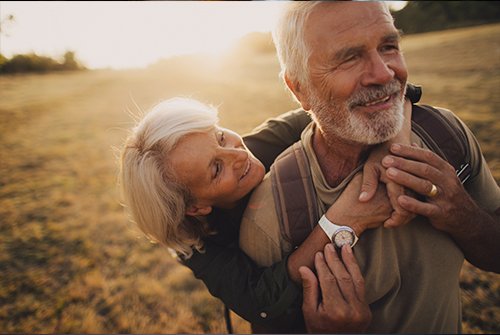 Leisure
What hobbies might you have in retirement and what are the costs? Remember even volunteering can come at a cost to yourself. Do you want to travel - and if so how often and where to? Do you intend to study or learn a new skill? How often would you like to eat at restaurants or go to the cinema or theatre?
So how do I pay for my retirement lifestyle?
Your workplace retirement savings may be an important source of income (alongside any government state pension and other incomes you may have, such as from investments). Once you've decided how much you're likely to need, you can start to work out how much you should probably be saving at this stage of your life. How much you have saved will also be based on how old you are now, and when you started saving.
You can take a look at the guidelines below to get a bit of an idea , but they aren't linked to the standards of living we mentioned - they're just intended to give you things to think about. Also, they're a rough guide not an exact science as people's lives and circumstances can vary hugely. A financial adviser may be able to give you more personalised guidance.
Important information
The figures quoted in the guidelines below use generic assumptions and estimations designed to help you think about retirement. The figures are not personalised to you. They're based on average household incomes with typically two working adults and two state pensions. The assumptions we use may not represent what actually happens in the future - because no-one knows that. The guidance should, therefore, not be used as a detailed retirement plan or act as a replacement for professional advice.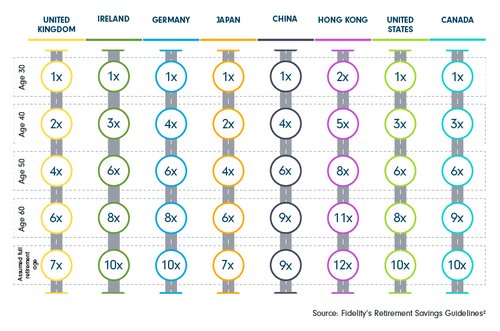 Savings milestones - how much do I need to retire?
Savings milestones are a set of age-based estimates that give you a simple way of estimating and monitoring progress towards various retirement saving goals throughout your working life.
These age-based savings milestones are expressed as multiples of current income. Simply multiply your current income by your current age milestone to give you a savings target consistent with the savings balance needed to maintain your lifestyle in retirement
The milestones vary for each region and they are rules of thumb rather than a personalised recommendations. For example, in Ireland you'd ideally aim to have savings equal to six times the value of your salary by age 50.
The reason the values for these guidelines vary across regions is due to differences in a variety of region-specific assumptions including observed saving/spending behaviour, taxation, structure of state/government pension and health insurance schemes, mortality, assumed retirement age, wage growth, inflation, and capital market assumptions. Individually and in combination, these differences in assumptions/inputs result in cross-region differences in guideline values.
Savings rates: how much should I save each year for retirement?
How much you should save each year can be a key question in making sure you're on track to meet your retirement goals. To have a high level of confidence in your ability to maintain your lifestyle in retirement, it's best to save consistently throughout your career.
The savings rates below are expressed as the percentage of income (before tax) that should be saved each year over the course of your working life. This figure may seem like a lot, but it includes all retirement savings across different accounts. Of course, you may not be able to do this every year, but there are always ways to catch up along the way and even small increases in the yearly savings rate can make a difference.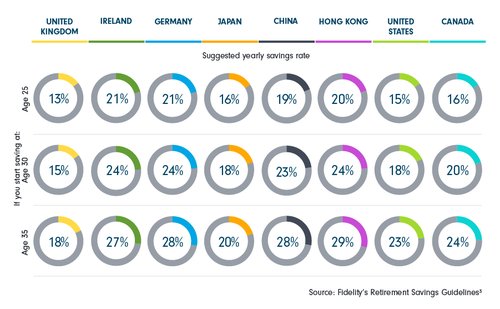 What if I can't save this much?
Remember that these are just approximate goals - don't panic if your retirement savings balance looks a little different. And definitely don't feel like it's 'all or nothing'; even if you can't save as much as you'd like, any money that you do save will help to make sure that you can enjoy later life in the way you'd prefer. The important thing is to keep your savings and your plan at the front of your mind as you approach retirement. 
* The Pensions and Lifetime Savings Association (PlLSA) retirementlivingstandards.org.uk
Important information - the value of investments can go down as well as up, so you may get back less than you invest.  This is for information purposes only and the views contained are not to be taken as advice or a recommendation for any product, service or course of action. If you need advice about how any of this information applies to you personally, you should contact an authorised financial adviser.