Skip Header
When markets experience volatility, you may see fluctuations in the value of your retirement savings. These are a normal part of long-term investing, as the value of investments can go down as well as up. This can be daunting, but there are ways you can ease your mind during times of uncertainty.
Staying calm in a crisis
A lot of people have seen their retirement savings dip recently. If it's happened to you, you might be worried about how your retirement savings is invested.
We've put together a video and some articles so you can find out more about what's driving current market activity. It might be tempting to react quickly and switch your investments, or even withdraw your money, but there's evidence to suggest reacting like that may not be the best course of action. Markets can, recover, and sudden dips are a normal part of long-term investing. As in all investments, the value of investments can go down as well up.
Watch the video to find out more
Take your time
During uncertain times, feeling fearful could lead some people to make rushed decisions about their retirement savings, based on short-term circumstances. Some may think about selling or moving investments in the hope of minimising any loss, but this could have significant long-term consequences for your financial wellbeing and retirement, as you may miss out on any market bounce-backs.
So, think carefully and consider talking to an authorised financial adviser before making any decisions.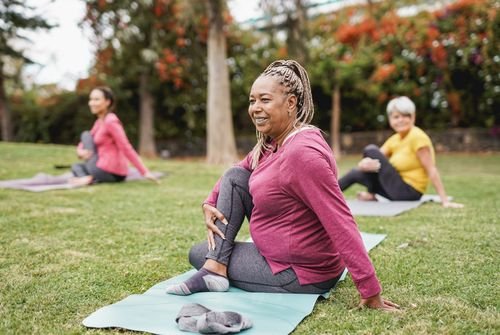 Nearing retirement?
When you get close to retirement, any sudden change to the value of your retirement savings can be worrying. The impact of inflation can also be daunting. It's important to think through your options and, if possible, speak to an authorised financial adviser.
Volatility and your retirement savings
Fidelity expert Tom Stevenson discusses recent uncertainty in the stock market and some things to consider if you're nearing retirement.
Inflation and retirement
As you get closer to retirement, the impact of rising inflation can seem more daunting. However it's important not to panic and take the time to think your options through carefully.
Learn about volatility
Volatility is an investment term for when the stock market experiences periods of unpredictable, and sometimes sharp, rises and falls.
Check your retirement age
Log into PlanViewer to make sure your selected retirement age is in line with your current retirement goals and plans.
Learn more about market volatility and your retirement savings
Whether retirement is a long way off or just around the corner, here's some information you should consider when there is market volatility.
How to cuts costs and beat inflation
Find out how inflation can impact you and learn some tips to cut costs.
It's really easy to manage your pension online.
To register, you'll need your Fidelity Reference number. This can be found on any letter or statement you have received from us.